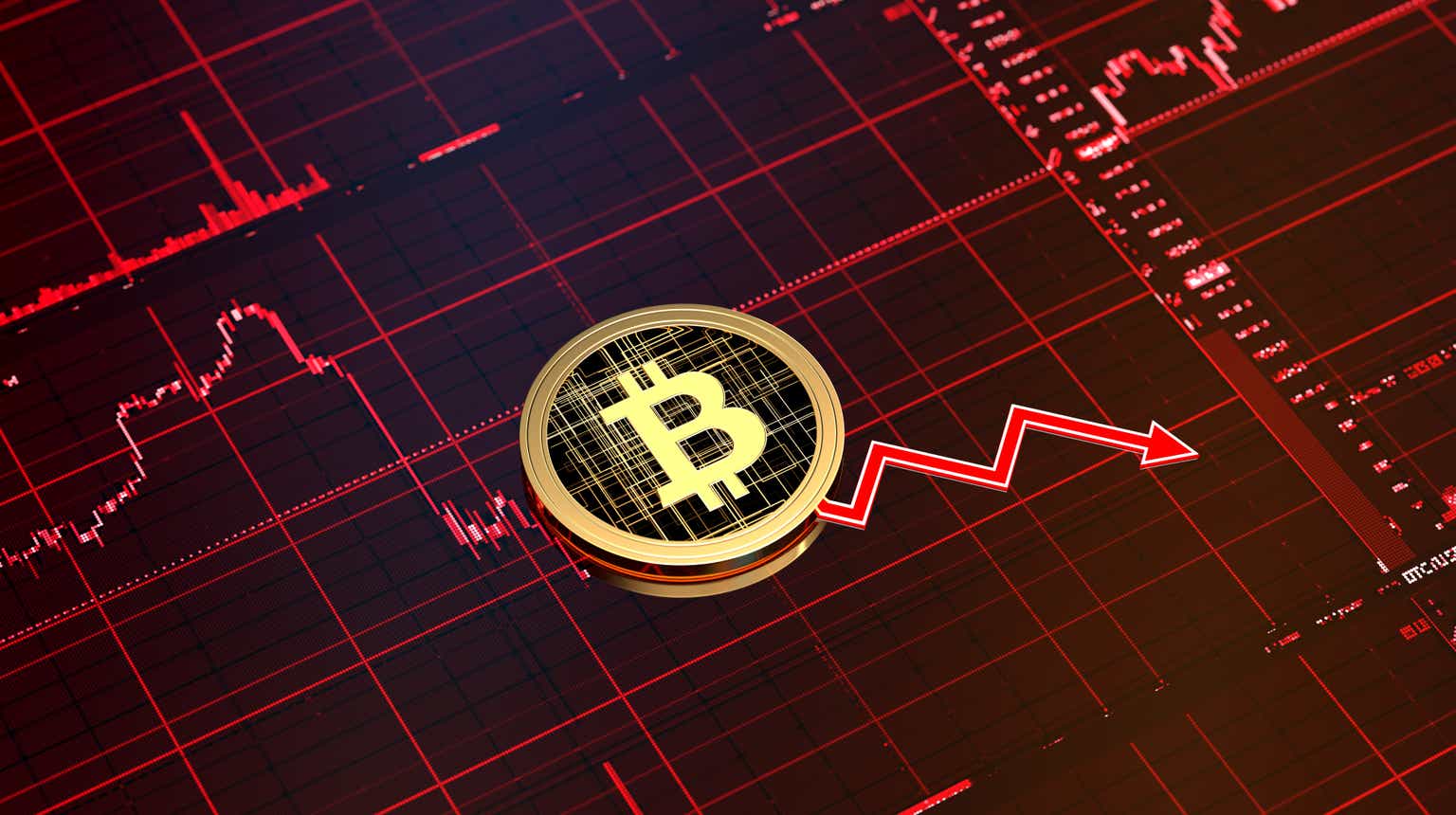 Bitcoin (BTC-USD) has fallen under $20,000 on Monday as the cryptocurrency has felt continued lagging affects from Federal Reserve Chair Jerome Powell's hawkish remarks made Friday at the Jackson Hole Economic Symposium.
Bitcoin is lower by 1.3% to start out the trading week as it now trades at the $19,800 spot, an area not seen since July 14. As the risk-off sentiment in the market continues, so does the selling pressure behind BTC-USD.
The next major technical level for the crypto asset is the $17,588 marker. The area represents Bitcoin's year-to-date low which took place a little over two months ago on June 18.
Bitcoin is not the only cryptocurrency that is under pressure on Monday. Other declining crypto assets include Ethereum (ETH-USD) -2.8%, Shiba Inu (SHIB-USD) -3.7%, Cardano (ADA-USD) -2.9%, Uniswap (UNI-USD) -1.3%, and Avalanche (AVAX-USD) -10.8%.
Year-to-date price action: BTC-USD -58.1%, ETH-USD -62.2%, SHIB-USD -64.7%, ADA-USD -68.8%, UNI-USD -67.8%, and AVAX-USD -84.1%.
In related crypto news, since the Covid-19 pandemic's onset in March 2020, cryptocurrencies have been increasingly integrated into Asia's financial system, highlighting the need for additional regulation, the International Monetary Fund stated.
=================================

Follow News Everything for News Today, Breaking News, Latest News, World News, Breaking News Headlines, National News, Today\'s News


=================================

#Bitcoin #falls #Powells #hawkish #rhetoric

=================================
Source
Advertisement. Scroll to continue reading.